Are you searching for a Western breakfast in Da Nang?
If you are travelling to Da Nang, please note that My Quang, Bun Bo (noodle) are the most popular breakfast dishes for local people. If you are searching for Western breakfast with sandwich, bacon, avocado, healthy smoothie or lovely taste croissant – Go to Bro's Kafe
At Bro's Kafe, there are many kinds of Western breakfast such as: BLAT Sandwich, Egg Benedict on Toast (with bacon & avocado), Chicken hollandaise, and hundred types of mixing by yourselves.
One of the best Cafe for breakfast in Danang
Ranked by Tripadvisor, Bro's Kafe is on Top 10 best Cafe for Breakfast in Da Nang City.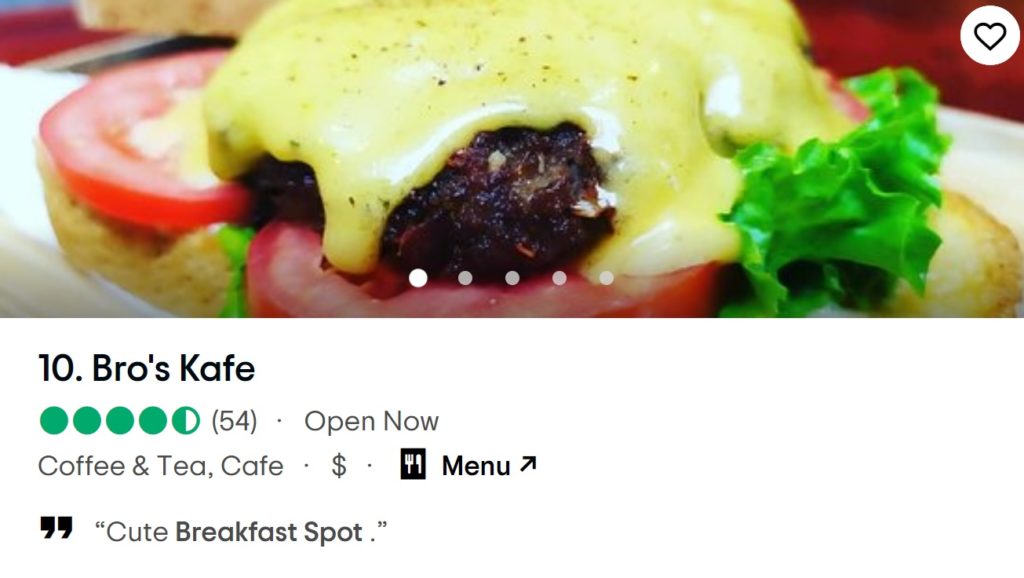 "Great selection of breakfast and lunch ideas. Fresh food and good beverages would definitely come again. Good prices" Said by account Colleen_stewart1
In addition to that, Bro's Kafe ranks Top 5 on Tripadvisor for best sandwich in Da Nang.
Moreover, Bro's Kafe has Specialty coffee which is produced with honey-red processed. Get a combo breakfast with A Sandwich – A Green Smoothie and One hot Cappuccino with reasonable price then enjoy your day. Bro's Kafe will never make you upset.
During the Covid-19, Bro's Kafe is offering free delivery within 3km radius. Click the link below to See our menu and order then get served like a King