Are you searching for a casual eating spot in Da Nang that serve western food and coffee? Go to Bro's Kafe, that will be your good option
Bro's Kafe starts itself with specialty coffee but it is well-known for its sandwich menu.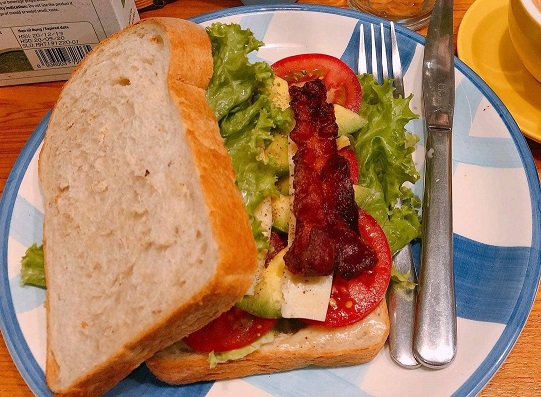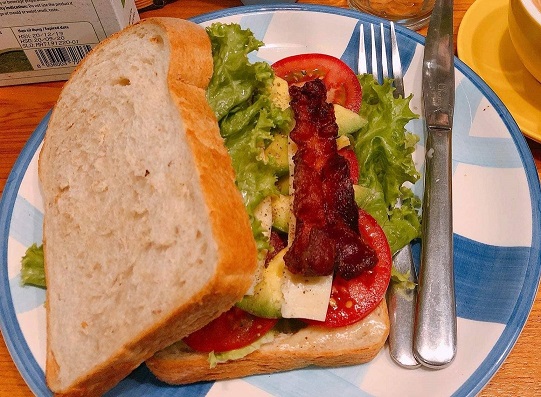 There are many kinds of sandwich in many styles with casual price from 25.000 – 75.000vnd ($1 – $3). It could be a Grade A White Bread, a piece of long baguette or a croissant.
What makes our sandwich special?
Simply one word "Fresh". Vietnamese is famous for its fresh cuisine. Even Gordon Ramsay, a famous chef wordwide is also interested with fresh ingredients of Vietnamese food.
Moreover, Bro's Kafe is using homemade mayonnaise, hollandaise, jam, sauce, etc. That make food fresher and healthier.
Let us namely some best selling sandwich in Bro's Kafe menu:
BLAT: perfect combination of bacon, acovado and vegestable
Egg Benedict on Toast: with hollandaise, bacon, avocado on Grade A toasted bread.
Smashed Volcano: scrambled egg with cheese and smashed avocado on baguette (vegetarian option)
Chicken avocado sandwich
Beef hollandaise sandwich
Bacon egg croissant
All of the sandwich and baguette are made in big portion and can be enough for a meal. That is the reason why Bro's Kafe is well-known as one of the best casual eating spot in Da Nang city.
Hit "Food Delivery" below to see Menu and Order
Click here for Delivery & Pickup Table Reservations