If you are looking for food with good bacon in Da Nang, Let's go to Bro's Kafe. Bro's Kafe is only a casual eating & drinking spot in the heart of An Thuong area. However, it serve various kinds of food with high-quality bacon. In cooperation with Le Goumet Brand from San Miguel Pure Foods, Bro's Kafe serve one of the best quality bacon sold in Da Nang. Furthermore, the combination of bacon and other ingredients bring you the comfortable taste. That includes familiar flavor and more interesting experience.
Namely some kinds of food with bacon at Bro's Kafe as follows:
Bacon Baguette: basic one with tomato, lettuce, homemade mayoinnaise
BLAT: perfect combination of bacon and avocado
Egg benedict on toast: Hollandaise sauce is never boring in the combination with egg, avocado and good bacon
Elvis baguette: sweet fried bacon, banana and homemade peanut butter can give you a brand new experience ever with bacon
Bacon egg salad: you are not a fan of bread? Take a salad with bacon and boiled egg
Bacon Egg Croissant: with egg, homemade mayonnaise
Jupiter: with blue cheese and the spinach.
"All ingredients were extremely fresh and the bacon was better quality bacon then most anywhere I've been in Danang".

Said by Reginald Williams, a customer's review on Google.
At Bro's Kafe, we understand that good food is made from good ingredients. That's the reason why we choose ingredient very carefully. For main ingredient, we do care more and more and more.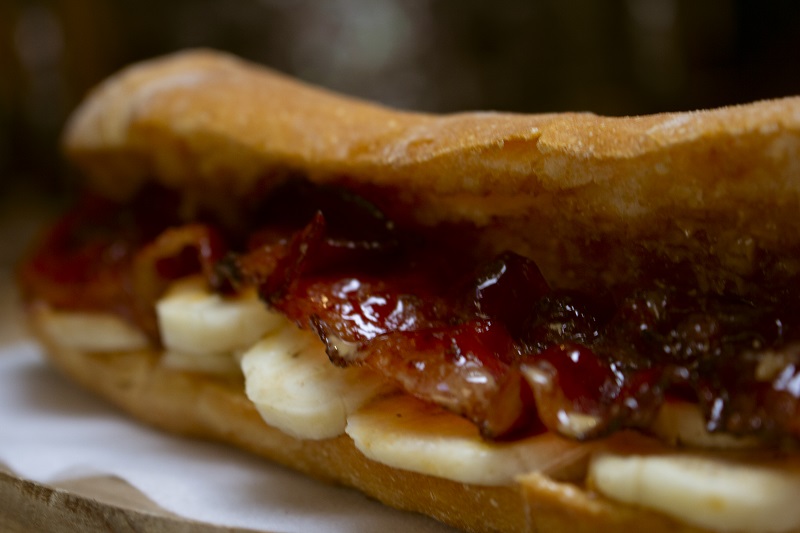 Start your new day with a cup of Specialty Coffee and food with good bacon. If you are interested in food with good bacon in Da Nang. Just hit "Food Delivery" button and get serve like a King.
Click here for Delivery & Pickup Table Reservations